Become a Mentor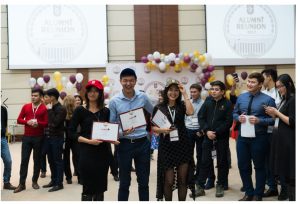 The NU Alumni mentorship program is designed to cultivate meaningful, professional mentor/mentee relationships between the school's accomplished alumni and current students or fellow alumni.
Alumni from all class years, programs, and schools may participate as volunteer mentors or mentees or both; students may participate as mentees.
These mentoring relationships are meant to provide valuable support and guidance to student and alumni mentees as they navigate their careers, explore new career paths, or consider graduate school.
In order to become one of our mentors please fill the form below or contact Gaini Yessembekova, Senior Мanager at NU Career and Advising Center by telephone +7 (7172) 705886 or e-mail: gaini.yessembekova@nu.edu.kz