Alumni Involvement in Growth of NU Brand Awareness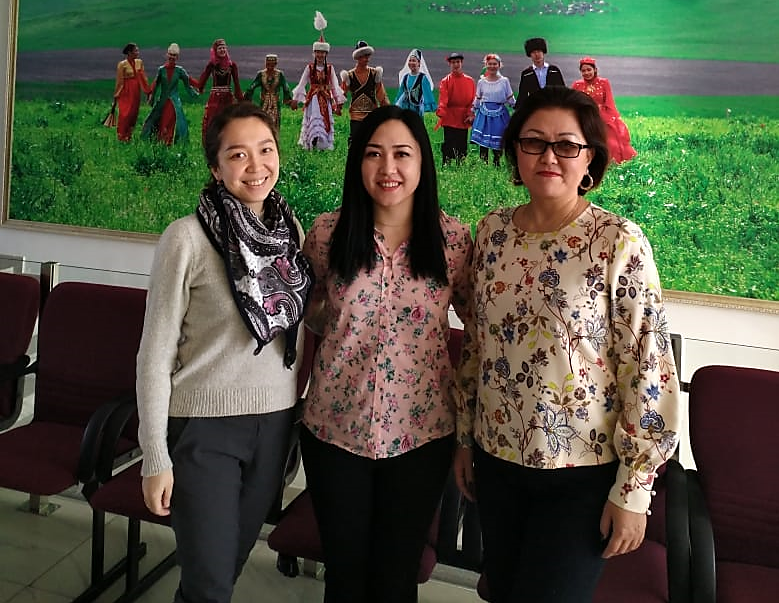 With a great pleasure, we thank our graduates who participated in the Fall 2018 NU Recruitment campaign in KZ cities – Pavlodar, Aktobe, Taraz, Shymkent and Almaty. Accepted our invitation alumni conducted the presentations and shared with high school students and parents their academic experience, what to expect from student life and the outcomes of studying at NU. Prospective students interested in tips and guides on how to become a student of the leading Kazakh University, how to meet admission requirements and employment opportunities after graduation.
During the NU Day our alumni not only generously devoted their time and support University in recruiting and interviewing talented students, but also motivated and inspired young generation by sharing their stories and life experience.
We express the words of appreciation to our graduates:
NU DAY in Ust-Kamenogorsk
Assel Beisembinova, GSE '16
NU DAY in Pavlodar
Nazym Ospanova, GSE, 2017
NU DAY in Karaganda
Markhabat Nurketayeva, GSE,'17
NU Day in Aktobe
Nauryzgali Zhexenov, SEng '18
Adilbek Sadykov, SEng'15
NU Day in Taraz
Aidana Omarova, GSE '19
NU Day in Shymkent
Saodat Karimova, SHSS '16
Dilyana Gafarova, SHSS '16
NU Day in Almaty
Akmaral Shalgimbayeva, GSE '15
Serik Yelaman, SST '18