Testimonials

Sandra Real
Manager of NU Department of International Cooperation 
MA in Eurasian Studies, NU SHSS, Class of 2019
Mexico
My NU history started in 2017. I am grateful for becoming part of a prestigious university in the heart of Eurasia. The purpose of coming to Kazakhstan, and to Nazarbayev University to study my chosen program was motivated by the fact that there are almost no Central Asian specialists in the Latin American region plus also fulfilling at the same time my dream in becoming immersed in Kazakh culture, language, and traditions. After completing my studies, I can say that NU completely exceeded my expectations not only on academic issues, but also in social life. I was able to get first-hand knowledge from recognized specialists in Anthropology, History, Linguistics, and Sociology with years of experience studying the Eurasian region who provided advice, support and recommendations at all times. Also, I was able to become a specialist in two regional languages: Russian and Kazakh to conduct my research project. Outside of studies, I got involved in one club to organize activities for graduate students, other club to promote Spanish language among students and staff members, and had the opportunity to create a club of my own to help our international student community. Through club activities, I was able to meet wonderful people from different educational levels and majors, and made life-lasting friendships with students from my cohort. If you are looking forward to excel yourself every day, get out of your comfort zone, explore a millenary culture, if you are always offering a helping hand to the community, and if you would like to get a first-level education, then this is the right place to be! We are looking forward for you to join our bright and hospitable community!
Di Wang
MA student in Social Sciences of the University of Chicago
MA in Eurasian Studies, NU SHSS, Class of 2018
China
I came to Kazakhstan in the year 2016, and I graduated with honors from my program. While studying at NU, I had the opportunity to explore my research interest in the history of Kazakh-Chinese relations. For me, the opportunity to become part of Nazarbayev University was invaluable because I was not only able to expand my research interest by taking various courses related to the history of Central Asia and conducting research on the Kazakh-Chinese trade relations in the 19th century, but also I was able to learn more about Kazakh language and culture. I was very grateful for having great support from the faculty who truly care for the students always supporting them to pursue their academic interests.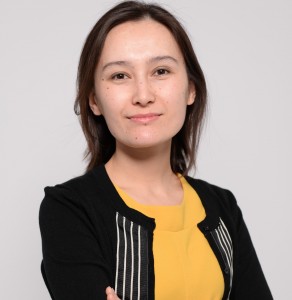 Having graduated with a BSc (Hons) Economics and Statistics in 2005, I worked for various national development institutions such as the Public-Private Partnership Center and the Kazakhstan Development Bank. When I looked at all MBA programs (both local and international), I wanted to find a program in English, practice oriented, based on an international curriculum, and more importantly, with world-class professors. NUGSB really was the environment in which I wanted to study.
The admissions process for Full-time MBA program was simple and transparent. Admissions managers not only guided me during the application process, but they also were very professional, friendly, and supportive. I knew immediately that this program was going to be at an international level.
The NUGSB Full-time MBA program has been a great and memorable experience. I enjoyed every single class I have taken. The classes are well organized, well equipped, and built around small group activities with real-world cases and assignments.  Both the NUGSB and the visiting professors from the Duke University are highly professional with international experiences. Their lectures opened my mind, developed skills I lacked, and enriched me with new knowledge. The staff are always open, available, and highly interested in each student's progress. The team building and career weeks, as well as the Distinguished Guest Lecture Series, are bonuses I would not miss – these events interconnect people, building long lasting friendships and professional networks. [/showhide]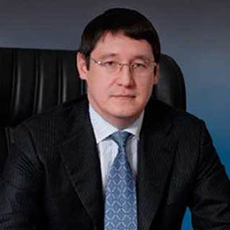 CEO at "Samruk-Energy" JSC
My name is Almassadam Satkaliyev.
I am an EMBA student at Nazarbayev University Graduate School of Business (Class of 2014).
Currently I work as a CEO at "Samruk-Energy" JSC. Samruk-Energy is a holding company with a mandate of implementing government policy in the energy sector. The company's main spheres of activity are generation, transmission and distribution of electricity, and coal production. Samruk-Energy is represented almost in every region of the country, employing around 24 thousand people. The Company accounts for around 47% of Kazakhstan's total electric capacity, almost 40% of the country's electricity generation and coal production.
Today, in the era of globalization, the most important source of a company's competitive advantage is its internal capabilities. Therefore, successful management of an organization requires a top manager to effectively mobilize a company's resources in a way that both maximizes internal efficiency and meets external challenges.
Nazarbayev University, which was created on the initiative of the President of the Republic of Kazakhstan, today is one of the most successful educational and scientific projects in the region.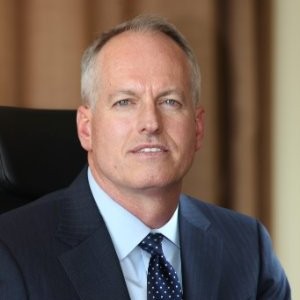 It has been a privilege for me to lead the Tengizchevroil (TCO) partnership for the last four years. TCO operates the Tengiz and Korolev fields in Western Kazakhstan. Tengiz is the world's deepest producing super giant field that was discovered in 1979. The TCO partnership was formed in 1993 and production from TCO accounts for 30% of the Republic of Kazakhstan's crude oil output.
The success of TCO has been built on the hard work and dedication of its workforce through the years. Today, Kazakhstani citizens hold 86 percent of TCO positions, compared to 50 percent in 1993. Kazakhstani managers and supervisors represent 75 percent of the TCO managerial workforce. Ongoing training and development programs exist to support the advancement of employees to positions of increasing responsibility. The demanding work at TCO requires our leaders to be among the best in the world. Not only do they need deep functional expertise, but they must also have the right understanding of TCO's business drivers and how a leader's decisions can impact every element of the business and the workforce.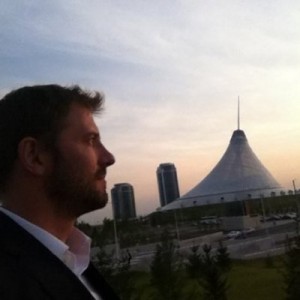 My name is Gregor Mowat and I am Managing Partner of KPMG in Kazakhstan and Central Asia, a professional services firm with more than 400 staff providing Audit, Tax and Advisory services across Central Asia out of 4 offices in Kazakhstan and Kyrgyzstan. Great managers need diverse skills to be able to operate at the top level in KPMG. As
well as providing the best technical advice, we need people who can lead teams, develop new go-to-market strategies, understand the dynamics of profitable growth and win new clients.
The diverse range of activities provided by NUGSB is designed to produce exactly this kind of person. Through their innovative approach to team building and the excellence of their programs, created together with the Fuqua School of Business at Duke University , as well as the quality of their teaching staff, NUGSB grads have what it takes to succeed in our firm or in other roles both in Kazakhstan and across the world.